Capturing work-times is only a click away with Minco on your Mac. Ready to work, Minco sits in your menu bar and is always at your fingertips to start tracking your time. The seamless integration with macOS allows you to create new work-times in a magnificent way.
A Minimalist Time-Tracker

Minco is stunning lightweight but powerful. Everything is sitting in the right place to give you the information you need without distracting you. The enormous flexible extensions make it a gem of it's kind. Everything is optimised for Energy efficiency and low CPU and Memory usage.

Your Tasks are Already There

Use existing Reminder, Calendar Events or your current location and start tracking your work-time. With Additions Minco offers you a smart way to integrate with applications and services on your Mac. Ad hoc work-times are created on the fly and are automatically grouped within a context.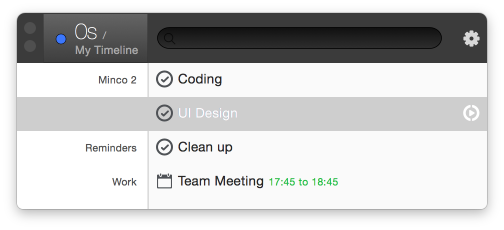 Review Your Work

With Reports you can revise your work-times and export them manually. Create daily, weekly, monthly reports and group work-times together. To get a more visual overview use the Calendar extension and review your work-time in the Calendar app.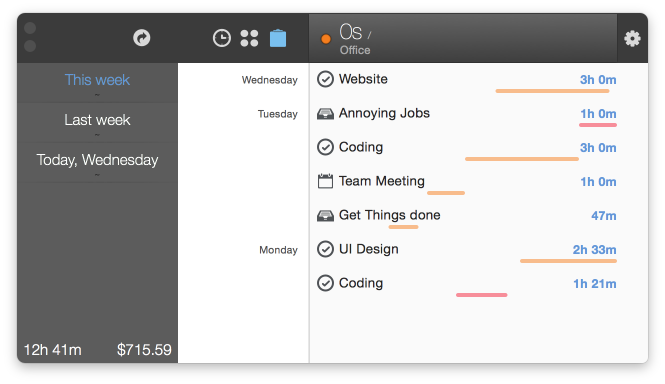 Export and Share your Activities

Extensions are configurable output adapter to bring your records in the right format. There is a vast number of settings you can use to export your data. Minco allows you to create multiple extensions to use them for manual and automatic immediate real time export.

Keep Things Together

Timelines help you to bring things together and allow you to track work-times concurrently. Assign clients to timelines, set individual goals and switch between them automatically, based on your current location.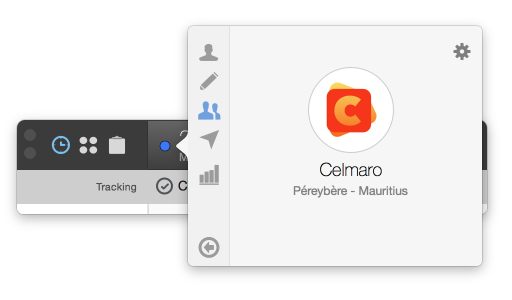 There is so Much More

Minco is packed with professional and cool features you don't want to miss after using it.

International Currency Support
Minco supports currencies natively and is capable to convert currencies in exports.
Notification Center Integration
Get notified if your Mac is on idle or if you forgot to start tracking your time.
Global and Local Shortcuts
Quick access the functionality you need with free configurable shortcuts.
OS X Contacts integration
Assign Contacts to timelines. Address informations get updated automatically.
Timeline Goals
Define time goals per day or per month to keep track of remaining time for a project.

Configurable counter display
Daily, weekly, monthly. Get the information you need.
Multiple Timer
Work on different timelines at the same time.
Retina and OS X Yosemite ready
Minco is ready for Mac OS X Yosemite and supports Retina displays.
What You Should Know

Compatibiliby
Minco 2 requires Mac OS X 10.10 Yosemite, Intel-64 Bit
Supported Languages
English
Version History
Not available